EIT Food
North-East
{
Welcome! Sveiki! Velkommen! Mirëseerdhët! Dobrodošli! Добре дошли! Dobrodošli! Vítejte! Tere tulemast! Tervetuloa! გამარჯობა! Laipni lūdzam! Добредојдовте! Velkommen! Բարի գալուստ! Witamy! Bun venit! Добродошли! Vitajte! Dobrodošli! Välkommen! Ласкаво просимо! Üdvözöljük!
}
What we do
Our goal is to redesign the way we produce, deliver, consume and recycle our food.
EIT Food Co-Location Centre North-East was established in Warsaw in 2017. Together with our partners from Denmark, Finland, Sweden, Lithuania, Hungry and Poland we work towards making the food system more resource-efficient, secure, transparent and trusted. Our goal is to boost the skills and entrepreneurial spirit in agri-food sector in order to deliver a healthier lifestyle for all European citizens.
CLC North-East coordinates implementation of RIS activities in Central and Eastern Europe.
Locations
Albania :
Shqipëria
Armenia :
Հայաստան
Bosnia and Herzegovina :
Bosna i Hercegovina
Bulgaria :
Bulgariya
Croatia :
Hrvatska
Czech Republic :
Česká republika
Denmark :
Danmark
Estonia :
Eesti
Faroe Islands :
Føroyar
Finland :
Suomi
Georgia :
გამარჯობა
Hungary :
Magyarország
Latvia :
Latvija
Lithuania :
Lietuva
Moldova :
Republica Moldova
Montenegro :
Црна Гора
North Macedonia :
Северна Македонија
Norway :
Norge
Poland :
Polska
Romania :
România
Serbia :
Srbija
Slovakia :
Slovensko
Slovenia :
Slovenija
Sweden :
Sverige
Ukraine :
Ukraїna
Contact Details
Mokotowska 64 00-534 Warszawa Poland
Our Team
Marja-Liisa Meurice
Director EIT Food CLC North-East
Adam Strzelecki
Project Manager /cross KIC activities
Justyna Kulawik-Dutkowska
Project Manager
Milda Krauzlis
Interim RIS Programme Manager
Adriana Bałazy
RIS Business Development Manager
Aleksandra Niżyńska
RIS Communication Manager
Yulia Bodnar
RIS Startup Support Manager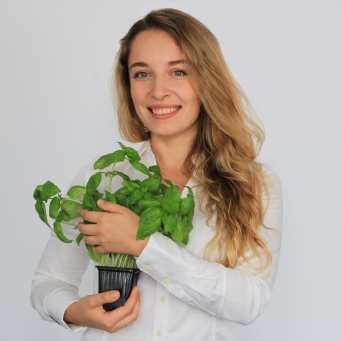 Małgorzata Młynarska
Social Media and Communication Intern
Ewa Rzeszowska
Project Manager
Jolanta Krzywiec
Project Manager
Monika Linkowska
HQ Event Manager
Procurements
EIT Food is looking for three organisations from Eastern and Southern Europe to organise the EIT Food Awareness Event for the local agrifood ecosystem in September-November 2020.