Innovation
We guide and accelerate food innovation to transform the food system. We focus on inclusive systems innovation, which enables all people and places to participate and benefit.
Our 6 focus areas
Our 6 innovation focus areas are delivered with a combination of industry, education and research partners to improve environmental and health outcomes by developing solutions in the most promising food innovation areas. They include protein diversification, circular food systems, digital traceability, sustainable agriculture, sustainable aquaculture and targeted nutrition
EIT Food Open Innovation Call 2023
Have you got an idea for an innovative project that will create positive change in the food system? We want to hear from you!
Featured innovation projects
AGAPE represents an AI-based collaborative platform which addresses the EU aquaculture market, academia, consumers, and research ecosystems as the first innovative model of interaction between stakeholders.
BREEZE is a revolutionary and environmentally friendly concept for fish health management, under development in response to the needs of salmon farming for new approaches and effective methods to improve the management of sea lice.
FishFrom Ltd will grow Atlantic Salmon from egg to 5kg in land-based Recirculating Aquaculture Systems (RAS), and thanks to EIT Food funding and in partnership with the Universities of Trento and Bologna and The Innovation Hub of Trentino…
Innovation projects in your area
With teams on the ground across Europe, we strive to bridge the gap between countries and regions with low innovation capacity and those leading the way.
Latest innovation news
Water is life. Water is nourishment. Water is food. Water is a shared responsibility.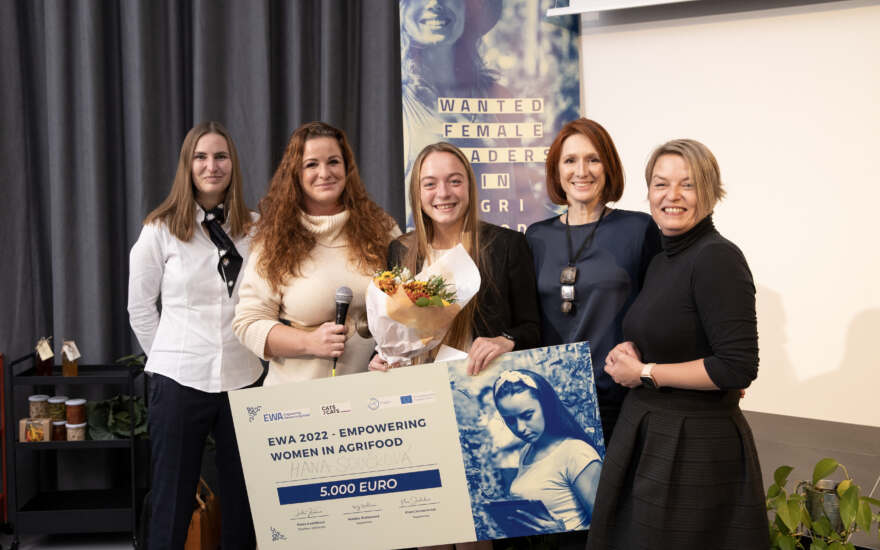 Everyone stands to benefit from a transformation to a more equitable food system. International Women's Day is a great opportunity to celebrate women leaders driving positive change.