EIT Regional Innovation Scheme (EIT RIS)
Fostering transformation in European regions with modest to moderate agrifood innovation rates.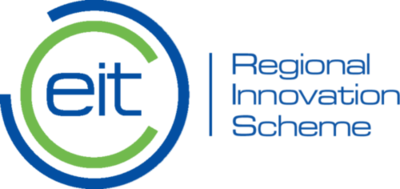 The EIT RIS is the EIT Community's outreach scheme introduced in 2014 to share good practices and experience emerging from EIT Community activities. The EIT RIS opens up the activities of EIT's Innovation Communities to innovators that are not partners, by providing targeted support to individuals and organisations to take part in and benefit from EIT Innovation Communities' activities, services and programmes.
The objective of the EIT RIS is to contribute to boosting the ability to innovate of countries and regions in Europe that belong to the groups of so-called 'modest and moderate' innovators (according to the European Innovation Scoreboard).
EIT Food Regional Innovation Scheme (EIT Food RIS)
EIT Food RIS aims at strengthening those regions in Europe which are modest and moderate in terms of innovation in agrifood sector. This outreach scheme is open to innovators that are not partners of EIT Food and provides targeted support to EIT RIS stakeholders through a portfolio of projects.
Contact us: RIS@eitfood.eu
Get involved in the revolution of the agrifood system and you are from Albania, Armenia, Bosnia and Herzegovina, Bulgaria, Cyprus, Croatia, Czech Republic, Estonia, Faroe Islands, Georgia, Greece, Hungary, Italy*, Latvia, Lithuania, Malta, Moldova, Montenegro, North Macedonia, Poland* Portugal, Romania, Serbia, Slovakia, Slovenia, Spain* or Turkey or Ukraine, you cannot miss these challenging activities!
*Italy (only the following regions: Molise, Puglia, Basilicata, Calabria, Sicilia, Sardegna, Umbria, Marche, Abruzzo, Campania and Valle d'Aosta); Poland (only the following regions: Łódzkie, Lubelskie, Małopolskie, Podkarpackie, Świętokrzyskie, Podlaskie, Wielkopolskie, Lubuskie, Dolnośląskie, Opolskie, Kujawsko-Pomorskie, Warmińsko-Mazurskie, Zachodniopomorskie, Region Mazowiecki excluding Warsaw); Spain (only the following regions: Galicia, Asturias, Cantabria, La Rioja, Castilla-la Mancha, Extremadura, Illes Balears, Andalucía, Murcia, Canarias, Castilla y León, Aragón, Valencia)
Our national contact points: EIT Food HUBs
Selected through an open call, EIT Food HUBs are our regional 'contact points' in EIT RIS countries. These organisations are key players in their national innovation eco-systems and gather strong regional outreach and experience in supporting entrepreneurs and organising local events.
There is currently a network of 13 EIT Food HUBs located in 13 targeted RIS countries: Croatia, Czech Republic, Estonia, Greece, Hungary, Italy, Latvia, Lithuania, Portugal, Romania, Slovakia, Slovenia and Turkey.
You can find more information on EIT Food HUBs here.
EIT Food RIS activities
There is a portfolio of projects currently being implemented or under development within the EIT Food RIS Strategy. These activities are in line with the Innovation, Education, Business Creation and Communication areas.
Contact EIT Food RIS
You can contact EIT Food RIS team at: ris@eitfood.eu