Cultivated Meat Innovation Challenge Webinar Recording
Challenge Summary
Seeking solutions to drive down the cost of cell culture media for cultivated meat. 4 projects will be awarded €100,000 each (with the potential for substantially more funding afterwards) to tackle this problem.
Background
Many of us are aware of industrial agriculture's contribution to climate change, antibiotic resistance and the spread of zoonotic diseases. Yet despite rising awareness of the need to make more sustainable choices, demand for meat continues to grow, as taste and price – rather than environmental or health impacts – decide what most people eat.

Cultivated meat has huge potential because it is exactly the same as the beef, pork, chicken and seafood people enjoy eating today – but grown directly from animal cells, instead of farming animals.
This new method of meat production enables the natural process of cell growth, but in a more efficient environment. The result is an abundance of cultivated meat, identical to conventional meat at the cellular level but free of pathogens and other contaminants.
Compared with conventional meat production, meat cultivation has the potential to be far less resource-intensive, decreasing methane emissions, deforestation, biodiversity loss, water use, water pollution, antibiotic resistance, and foodborne illnesses. A recent study by CE Delft – the first ever to be based on data from cultivated meat companies – found that cultivating meat from cells could cut the climate impact by up to 92%, reduce air pollution by up to 93%, and use up to 95% less land and 78% less water compared with farming animals.

With more research and development, cultivated meat could deliver the meat people want in a far more sustainable way.
EIT Food in partnership with GFI Europe have joined together on this Cultivated Meat Innovation Challenge to find ways to make this a reality. GFI has identified the most pressing technical challenges facing the cultivated meat industry and is now seeking your solutions.
Cultivated Meat Innovation Challenge: Seeking Pioneering Solutions to Drive Down the Cost of Cell Culture Media
In terms of scaling up production and bringing down prices, open-access research will be essential to reduce the cost of animal component-free cell culture media, increase the availability of cell lines, improve scaffolding – used to support cell growth and recreate the complex fibrous texture seen in conventionally produced meat – and build larger and more efficient bioreactors for the cells to grow in.
The first of these – animal component-free cell culture media – currently represents the majority of current cultivated meat production costs. While cultivated meat manufacturers and academic researchers have made significant progress in reducing costs and developing medium formulations for various cell types and cultivated species, pricing and large-scale availability of species-specific and food-grade versions of cell culture media components remains a challenge.
We are soliciting proposals which can address this through at least one of the two following approaches:
A. Developing media recycling technologies or other ways to remove or metabolise ammonia, lactate, and other waste products in cell cultures.
B. Developing a low-cost cell culture media for species-relevant cells that incorporates food-grade hydrolysates and non-animal-based solutions to reduce the need for (or cost of) recombinant proteins and growth factors. Applicants are encouraged to incorporate feed-grade ingredients when possible. The media formulation should perform as well or better than an equivalent serum-containing media based on standard assays for cell growth and proliferation. This could involve some of the following approaches:
Assessing cell culture media based on plant- or yeast-based hydrolysates to understand the raw material sources that perform best for cultivated meat applications, and provide insights on how to limit variability and improve reproducibility.
Analysing the performance of feed-grade ingredients in cell culture medium.
Comparative analyses between species-specific versions of growth factors.
Exploring methods to reduce the required amounts (or cost) of recombinant proteins and growth factors including, but not limited to: (1) engineering more potent or thermostable variants, (2) developing encapsulated or slow-release systems, (3) using conditioned medium from other animal cell lines, and/or (4) discovering biofunctionally-equivalent plant-based homologues for animal growth factors.
Prize
Up to four winners will each receive €100,000 to develop their solution
In addition to the prizes mentioned above, winners will also receive non-monetary incentives:
One-to-one mentoring and dedicated feedback on your research proposal from GFI Europe.
The opportunity to be featured on GFI Europe's website, blog, and social media with a short description of your project goal(s).
Subsequent Project

This Prize money will be used to support the development of the proposed solution by the winners into a viable project plan during a period of 2 to 6 months after the closing of the Prize-based Challenge. EIT Food can help the winning teams in such an effort.
After the viability development phase, EIT Food will select the most promising projects among the winners (number TBD) and allocate enough funding to sustain the development to go to market. EIT Food reserves the right to select or not, and to fund or not, any projects.
Read the Cultivated Meat Innovation Challenge FAQ for more information.
Timeline
Applications can take place from 1 June to 30 Sept 2022 at 12am CET (Midnight). Winners will be invited to attend a Community Dinner at the EIT Food Venture Summit 2022 in Lisbon on October 26th, details here
Judging Criteria
All submitted proposals will undergo a scientific review to determine their feasibility and suitability for funding. The most promising submitted initiatives will be selected by a jury committee on the basis of pre-defined criteria (see below). Applications will be accepted from June 1st to Sept 30th 2022. Review and selection will take place including a digital presentation and consultation of the most promising initiatives (Oct 2022).
Winners will be invited to attend a Community Dinner at the EIT Food Venture Summit 2022 in Lisbon on October 26th, details here

Scientific alignment [35%]:
Anticipated likelihood of addressing the research priority specified in this RFP. Clearly written description of how technology solution will address the unmet need.
Project planning and feasibility [25%]:
Feasibility of project goals (including realistic timeline and budget as well as clarity, soundness, and logic of research plan) and suitability of project team to successfully carry out project goals.
Collaboration [10%]:
The Challenge calls for a joint effort by a variety of multi-stakeholder partners with different backgrounds or fields of expertise to make your application a success. The Sponsors encourage 'unlikely partnerships' for seeking pioneering solutions to drive down the cost of cell culture media.
Contribution to the scientific community [20%]:
Plan for sharing project protocols, data, results, and/or research tools and materials with the larger scientific community and alternative protein industry.
Commercial relevance [10%]:
Ability to outline a path for research outcomes to meaningfully advance the alternative protein industry. This includes the potential commercial applicability of research and relevance to the cultivated meat industry. (As a reminder, it is recommended to include in your application a letter of intent from a commercial company or anything showing a strong interest in your initiative by a commercial company).
Important
Please note that your Application must only include non-confidential information. You will have to agree to this before submitting your final response.


How to Submit
Applications submitted from any sector (academia, government, industry, startups, nonprofits, etc.) and from across Europe will be considered. However, all proposals must have a commercial company that provides a letter of intent for the project (if helpful, GFI hosts a database of global sustainable protein companies, though we also encourage interest from companies which are new to the space).
We strongly encourage proposals from scientists who are new to the alternative protein field. Additionally, we strongly encourage women, people from racial and ethnic minorities, and other individuals who are under-represented in the alternative protein industry to apply for funding through this challenge.

Submit your application between June 1, 2022 and September 30, 2022 at 12:00am CET (Midnight).

You will have to create an account before filling out the form and answering to the questions requested. You will be able to save a draft version before completing and validating your submission. Once ready to submit, you will be asked to agree with the Rules & Regulations governing the Cultivated Meat Innovation Challenge. The Rules & Regulations document can be found below for your review.

Rules & Regulations
The Challenge is governed by Rules & Regulations, which you must agree with if you intend to submit. Please visit and download the Rules & Regulations for more information.


Related
Sustainable Development Goals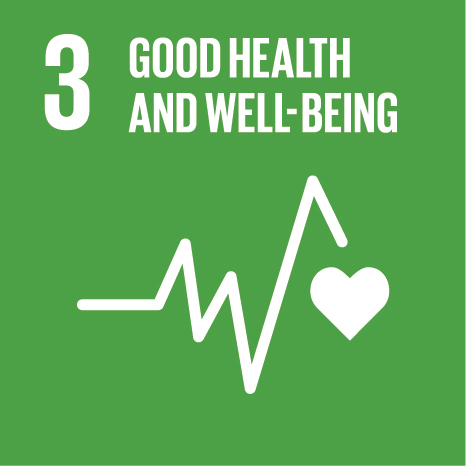 Related Projects
The agri-food industry has a variety of exciting jobs on offer throughout the food value chain. This video series aims to inspire young audiences to consider a career within the agri-food sector.
EIT Food, Foodvalley NL and Food Innovation Hub Europe are joining together to support this initiative to reduce obesity and malnutrition in Europe. The Personalised Nutrition for All Challenge invites multi-stakeholder groups, start-ups…
Explore new markets and grow your venture in the agrifood sector