4 ways to tackle food insecurity  
Food insecurity is a growing threat for individuals, communities and regions alike, and solutions are urgently needed. Here we highlight 4 ways to tackle food insecurity at scale.
03 Jul 2023
7 min reading time
Food insecurity is on the rise. Worsened by a complex web of challenges including climate change, war and conflict, economic shocks and human displacement, food insecurity is increasingly impacting every corner of the globe. According to the FAO, healthy diets are unaffordable or inaccessible for approximately 3.1 billion people (1); almost four in ten people worldwide. To tackle this injustice and its impacts on livelihoods, radical change is needed.
What is food insecurity?
Food insecurity is defined as a person or community that lacks regular access to safe, plentiful, and nutritious food to lead an active and healthy life (2). Food insecurity can be experienced at different severity levels and is primarily caused by the unavailability of food or a lack of resources to obtain food.
As a result, food insecurity can lead to hunger, malnutrition, and other long-term impacts on physical and mental health and livelihoods. For those who are food insecure, sacrifices are often made for other basic needs, meaning the most readily available or cheapest foods form the majority of their diet, which is often unhealthy and highly processed products (2). Children facing hunger, food insecurity and undernutrition today may have a higher risk of overweight, obesity and chronic diseases like diabetes later in life (2).
How do we tackle food insecurity?
There is no 'one size fits all' approach to tackling food insecurity. The challenges are complex, interconnected and often contextual to region and, therefore, so too should the solutions be. Through a combination of political, economic, and technological interventions, food insecurity can be tackled at different levels and stages.

Here are 4 ways to tackle food insecurity:
Reducing unnecessary food waste
Increasing education and knowledge sharing about food insecurity
Diversifying protein sources
Amplifying activism and supporting vulnerable populations.
1. Reducing unnecessary food waste
With up to 40% of all food grown going uneaten (3), the opportunity to save this food and reduce food insecurity is clear. Intervention is needed to ensure healthy food is not lost or wasted along the supply chain and, ultimately, finds its way to consumers who should also be supported in reducing personal food waste. Innovation in food production, storage, distribution, and consumption can help to alleviate this pressure on food systems and prevent unnecessary wastage or spoiling.
Get Wasted aims to do just that. As an online marketplace for food surpluses, Get Wasted aims to bring food value chain actors together, from farmers and processors to schools and communities, to give food a second life. By buying and selling surplus food, the platform enables greater opportunities for people, communities and agrifood stakeholders to access nutritious foods.
"In a circular system, the waste of one player is a raw material for another. For example, a lime that's too yellow or a carrot that has an ugly shape may not fit the criteria of a supermarket but is perfectly healthy for human consumption.

Through Get Wasted we create an incentive for both food suppliers and producers to actively revalorise these surpluses. The social sector also has little to no access to food surpluses such as schools, social kitchens as well as care homes and hospitals. We can make these food surpluses available to them at a social price point."
2. Increasing education and knowledge sharing about food insecurity
Education is often the key to driving change. By better informing people about the challenges at hand, solutions are easier to create. And this must include young people. As the future leaders and stakeholders of our food system, young people are central to the development and scaling of new food insecurity solutions. In fact, two thirds (65%) of people – in a survey of 18–24-year-olds in Europe – feel they did not get enough education on how to eat healthily while at school (4).

FoodEducators is an EIT Food programme aiming to promote healthy and sustainable choices among young people, encouraging them to be agents of change in the food system. The programme provides teachers with creative food system activities and harvests insights to deepen learning experiences around food.
"At FoodEducators, we believe that all students should have access to education that supports their development of the skills they need to thrive in a just and sustainable food system. We know that food insecurity is a complex issue that requires a multi-pronged approach.

That's why we offer a variety of educational programmes that focus on building critical thinking skills, systems thinking, and advocacy. Our educational programmes support student learning about complex food issues and teach them how to advocate for themselves and their communities."

3. Diversifying protein sources
One of the primary causes of food insecurity is lack of access to healthy and affordable foods. Although food may be available for a person or a community, the food included in that definition may not be healthy or diverse enough to form a balanced diet. To tackle this, new and improved food sources are often needed, particularly when it comes to proteins.
Proteins are necessary for growth and development and are found in animal and plant foods (5), which can often be the most expensive food groups (6). Innovation can help to find affordable alternatives but requires greater investment and new regulatory systems to bring prices of technology and production down and to increase accessibility.
Startups such as Mushlabs are innovating to diversify protein sources and bring more food options to consumers. Mushlabs grow mushroom mycelium to create healthy raw ingredients for food products. Their mission is to produce nutritious and sustainable foods that appeal to both meat-eaters and vegetarians.
"The looming food crisis and the ongoing devastating effects on the environment make it abundantly clear how fragile our current system is. Mushlabs uses biotechnology to unlock the full nutritional potential of mycelium, the roots of mushrooms.

Using fermentation, we are growing a new staple food that has the potential to feed the world. New technologies like these make it possible to build a more equitable, decentralised and sustainable food system. We lead the mycelium revolution in Europe and take it to the world."
4. Amplifying activism and supporting vulnerable populations
To tackle food insecurity, we need advocacy, activism, and greater support for vulnerable communities. It is important to work alongside decision- and policymakers and amplify the demand for change from industry and consumers. That way, policy, innovation, and economic interventions can be introduced to help reduce the severity of food insecurity. Support should be tailored and focused, whether it be for cultural, socioeconomic or climate-related reasons, for example.
A good example of a targeted approach is the EIT Water Scarcity programme, which is tackling local water and food-related challenges in southern Europe by enabling innovation, entrepreneurship, education, and communication through tailored knowledge sharing and business support. This includes finding solutions in water scarce regions that reduce water waste, increase water efficiency and re-use, and increase climate change resilience. When looking through the lens of food security, the programme also explores how to increase the drought and flood resilience of crops as a way to increase food supply for local, food-insecure communities in the face of water scarcity and extreme weather events.
The FutureFoodMakers, a group of young Europeans, take the approach of demanding action. They launched a manifesto for the food system in 2021, the Menu for Change.
Within their calls for action, the FutureFoodMakers urge for an inclusion policy to be introduced in Europe that better supports vulnerable communities at a local level and provides financial aid, particular in times of crisis. "We are asking European-level policymakers to develop a European food inclusion policy. We see a future where food equity is no longer an issue and where inclusive food systems are put into place to benefit the world's vulnerable populations sustainably," the FutureFoodMakers state in their manifesto for the food system 'the Menu for Change' (7).
"The climate crisis feeds the food insecurity and eco anxiety of young people. We must hear from young people on how climate change impacts their lives to make sure the leaders of today shape the food system of tomorrow. Young people are catalysts for change, driving inclusive efforts to combat rising food insecurity.

That is why we, the FutureFoodMakers, emphasise regenerative farming, better inclusive policies, and the empowerment of young individuals as key routes to creating a more equitable and sustainable food system."
The future of food insecurity
Food insecurity impacts billions of people around the world, depriving them of their basic right to access nutritious food and leading to dire consequences for individuals, families, and communities. In Europe right now, the war in Ukraine, high inflation and volatile energy markets are bringing challenges for the short to medium term.
However, the promising efforts being made by individuals, organisations, and governments to combat food insecurity are growing. The importance of working together cannot be overstated in our mission to alleviate this crisis. By joining forces, we can pool our resources, knowledge, and expertise to create comprehensive strategies that address the root causes of food insecurity at individual, regional and European levels. Find out how you can join the EIT Food community and join the movement!
References
Related
Sustainable Development Goals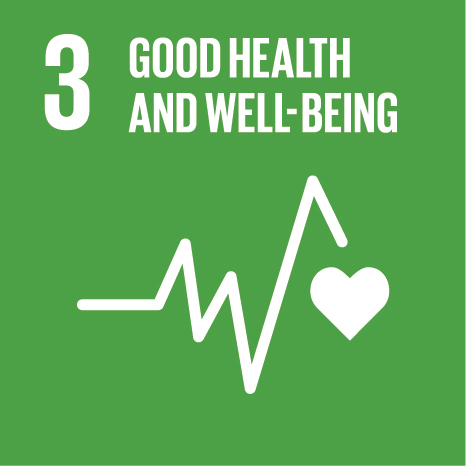 More blog posts
Reducing food waste and food loss must form part of strategies to achieve a more sustainable, fairer food system, where large-scale action is needed across the entire supply chain. Here we highlight the key solutions for reducing food…
In this blog, we explore a day in the life of a food photographer who takes photos of different foods for her clients to help them promote their restaurants and menu items.
Cultivated meat is not yet available in the European market, but recent developments suggest it could become a reality soon. Here we explore these emerging products and how they could change the way we produce and consume meat forever.