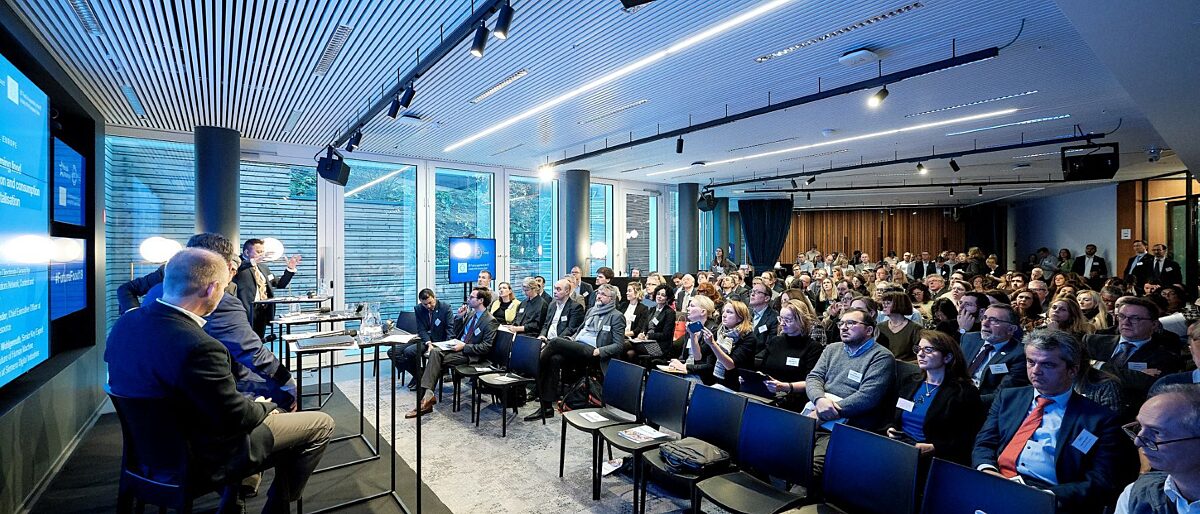 2022 Future of Food Conference
The Future of Food Conference is a high-level forum, providing a platform for all the stakeholders of the food system to discuss the most pressing challenges and solutions in the EU's agrifood sector and co-create innovative solutions.

The Future of Food Conference 2022 took place on the 16th of June at the SQUARE Conference Centre, in Brussels, in an entirely in-person format.

In the lead-up to COP 27, this edition of the event was dedicated to exploring how agrifood innovation can enable and accelerate the decarbonisation of the EU's food system. The opening plenary sessions set the scene for the rest of the event, highlighting the main hotspots of emissions in the food system, discussing innovation pathways to address them, and emphasising the role of cooperation among industry players in achieving these results. Celebrating the European Year of Youth, and in line with EIT Food's enduring commitment to empowering youth with a seat at the table, a plenary 'spotlight on youth' also provided an opportunity to students from the EIT Community programme "Skills for the Future" to showcase their innovative solutions for the agrifood sector, complete with marketisation strategy. In the afternoon, a selection of highly interactive breakout sessions focused the discussion on specific aspects - from the role of dietary change, new foods, and consumer choice, to how to achieve a fair distribution of responsibility among food system actors, the potential of climate-smart agricultural practices, the role of education in responding to the skills shortage in the sector, and much more.

With the insightful contribution of over 50 speakers and the active participation of over 250 attendees representing the entire food system, the 2022 edition of the Conference once again provided a great opportunity to connect and advance the conversation on how innovation can accelerate the transformation of the food system towards a more sustainable and inclusive dimension.
Sustainable Development Goals