EIT Food VI Innovation Forum: "We need to motivate healthy food production and education is the key".
For the sixth year in a row, the EIT Food Innovation Forum brought together internationally renowned experts to address the key challenges facing the agri-food sector. The conference focused on childhood obesity, sustainable diets and the need to diversify proteins in the diet, among others.
31 May 2023
EIT Food South
The event is of vital importance because, according to the director of EIT Food for Southern Europe, Begoña Pérez-Villarreal, 2 billion adults are obese on the planet and 500 million suffer from malnutrition.
The event, held as part of Food 4 Future (F4F) - the largest European congress on technological innovation in the food and beverage industry - brought together experts from the agri-food industry, researchers and innovation agents at a global level.
Ainara Basurko, Regional Deputy for Economic Promotion of Bizkaia, and Raúl Pérez Iracheta, Director of Food Quality and Industries of the Basque Government, opened the conference by stressing that the event is a good opportunity to learn, innovate and share knowledge.
Several studies show that obesity and overweight are negatively influenced by socio-economic factors, together with low consumption of fruit and vegetables, and a sedentary lifestyle, according to Rubén Moreno Pardo, secretary general of PRODULCE (Spanish Confectionery Association). For this reason, together with the government and organisations in the sector, a plan to reduce childhood obesity based on the Aladdin study is to be implemented.
Begüm Mutus, from the Sabri Ulker Foundation, has shown the results of a programme that teaches students from 5 to 12 years old how to have a balanced diet for 32 weeks, with messages such as: "you have to eat everything, but you have to know what it means". In this way, the aim is to encourage a correct diet accompanied by the need to do sport. But the novelty of the initiative is that it has not only focused on educating pupils, but also teachers, as a study found that their knowledge of the subject was lower than previously thought. The programme aimed to "create an impact on both sides", in order to have an impact on Turkish society.
Antonio Torres, director of Nutrition and Sustainability at Danone, advocates education so that society is aware of the environmental impact of food, as this could reduce Spain's carbon footprint by 70% and also reduce the number of deaths. This could reduce the consumption of meat, especially red meat. Because two thirds of the protein consumed in Spain comes from animals.
Recap of the Innovation Forum 2023
Related
Sustainable Development Goals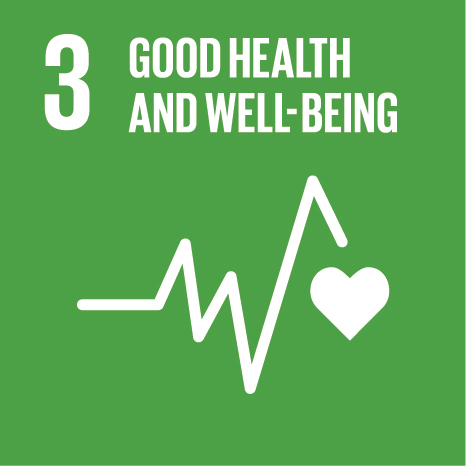 More News from EIT Food South
FAN Startups were provided with the knowledge and expertise to help them fundraise during the workshop at BAT B Accelerator Tower.
Last 15th of September, EWA's entrepreneurs enjoyed a face-to-face masterclass at PiCampus.
EIT Food is collaborating with 8 pan-European partners through Novafert project to reducing the environmental impact and the external nutrient dependence in agriculture, fostering the use of alternative fertilisers obtained from secondary…