Successfully Conclude the 4th Edition of EWA Programme in Portugal with a Hard-fought Pitching Day
Sara Martins, founder of Portugal Bugs and Carla Ramos, founder of Real Vines Experience were awarded with the 1st and 2nd prize by the close of this edition.
14 Nov 2023
EIT Food South
The EWA Portugal Demo Day was held at HF Fénix Lisboa last 8th of November. The event marked the conclusion of the 4th edition of the programme, showcasing the achievements of ten entrepreneurs who dedicated themselves to months of intensive training, mentoring, and networking.
The event served as a platform for EWA entrepreneurs to present the work done durint these six months. More than 50 attendees could enjoy the presentations of the innovative projects developed and strengthened during the programme, highlighting the transformative impact of EWA on the entrepreneurial landscape.
Once the entrepreneurs had presented their pitches and after the jury's deliberation, which was composed by Deolinda Silva, Executive Director at PortugalFoods , Miguel J. Martins, Investor from 3xP Global and Mariana Fazenda, Programme Manager at EIT Food, the awarded participants of this year's edition were presented.
Sara Martins, founder of Portugal Bugs was awarded with the first prize.
Portugal Bugs is on a mission to introduce innovative food alternatives centered around insects. Recognizing the sustainability and nutritional benefits of insects as an animal protein alternative, the are committed to developing products that align with consumers´ dialy dietary choices.

Their target audience includes health-conscious individuals ho are open to embracing these eco-friendly alternatives.
Carla Ramos, founder of Real Vines Experience was awarded with the second prize.
Real Vines Experience, located near Coimbra (Portugal) is a family-driven legacy spaning four generations. They specialize in crafting unique wines, with a particular focus on the Baga grape, in the limestome-rich terrior of Serra de Sicó. their commitment to preserving tradition, sustainable winemaking, and the region´s natural beauty shines through in very bottle.

Last but not leats, Ana Fernandes founder of Agrenatus, was awarded with the Visibility Package Award, having the opportunity to attend the Women in Agrifood Summit event, which will be held in Lithuania the next 1st of December.

The event not only celebrated the achievements of the ten participants but also reinforced the importance of collaborative initiatives in empowering women in technology and entrepreneurship.
More News from EIT Food South
Both startups have been supported by EIT Food, as they have participated in the 2022 edition of the Food Accelerator Network (FAN) Programme.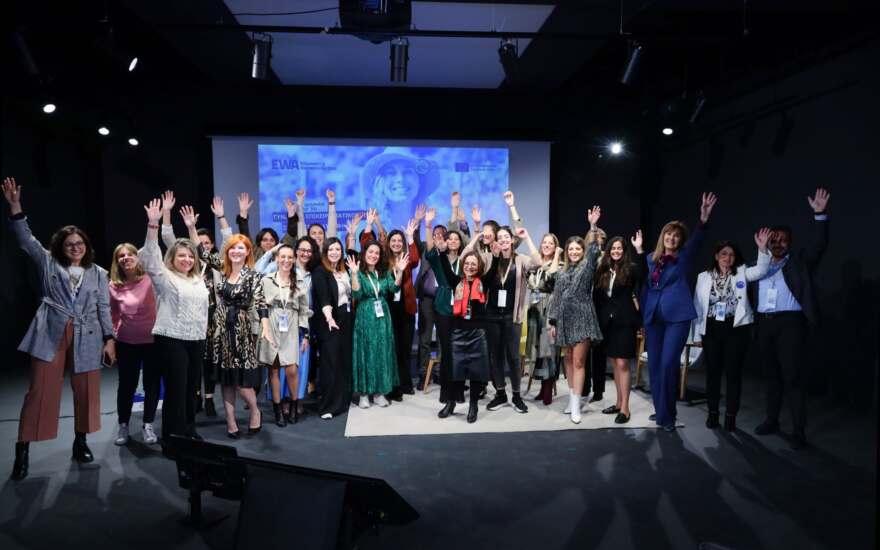 Eirini Christina Spanouli, Angeliki Drakou, and Anastasia Kritikou stand out amongst Greek innovators in the third successful edition of EWA in Greece, marking the programme's fourth overall iteration.
Ana Climent, founder of Ca Climent and Priscila Silva, founder of Gundo App were awarded with the 1st and 2nd prize by the close of this edition.