EIT Food participates in the 5th edition of Ftalks'23 Food Summit organised by KM Zero Food Innovation Hub Foundation
Over 400 people attended the Ftalks'23 Food Summit. Agrifood challenges, such as innovation, new protains, zero waste, and digitalisation were the main topics of the 2-day event.
23 Oct 2023
EIT Food South
Facing the biggest agrifood challenges: Regenerative Agriculture, Food Innovation, Health, and more
EIT Food joined Ftalks'23 Food Summit in its 5th edition. From October 16th to 17th the event took in national and international agrifood experts, leading companies, and grounbreaking startups to find solutions to agrifood challenges.
The first day, October 16th, was held in Palau de les Arts, Valencia, where agrifood startups were the main theme. Besides being a day full of conferences and discussions about health and foodtech, 15 startups were given the opportunitie to pitch their ventures in front of an agrifood jury, as well as investors.
Two startups were the winners of the pitch competition; Spread Sensation for the best sustainable project and Levprot Bioscience for the most innovative project, both Spanish.

On October 17th, Caixa Forum Valencia hosted the second day that welcomed many experts who shared their knowledge on agrifood challenges. The day was divided into 4 categories: Regenerative Agriculture, Future Market Trends, New Proteins, and Retail & Food Innovation.
Elvira Domingo, Regional Impact Portfolio Manager at EIT Food, together with Sara Bañon, Medical Director and Co-founder at IBIONS, Kristie Tanner, R&D Project Manager at Darwin Bioprospecting Excellence, and Pedro de Álava, Fund Manager Tech at Transfer Agrifood discussed the topic of "the crossroads between nutrition and health" in an inspiring roundtable.
The event concluded with a record number of attendees: over 400 participants from more than 25 countries. These figures offer an optimistic outlook towards a more innovative and healthier food system, which will come from the hand of to innovative and effective solutions.

Would you like to be part of the change taking place in the agrifood system, while you are up to date with market trends? If so, stay tuned to be one of the early birds to buy your spot in the Ftalks'24.
More News from EIT Food South
Both startups have been supported by EIT Food, as they have participated in the 2022 edition of the Food Accelerator Network (FAN) Programme.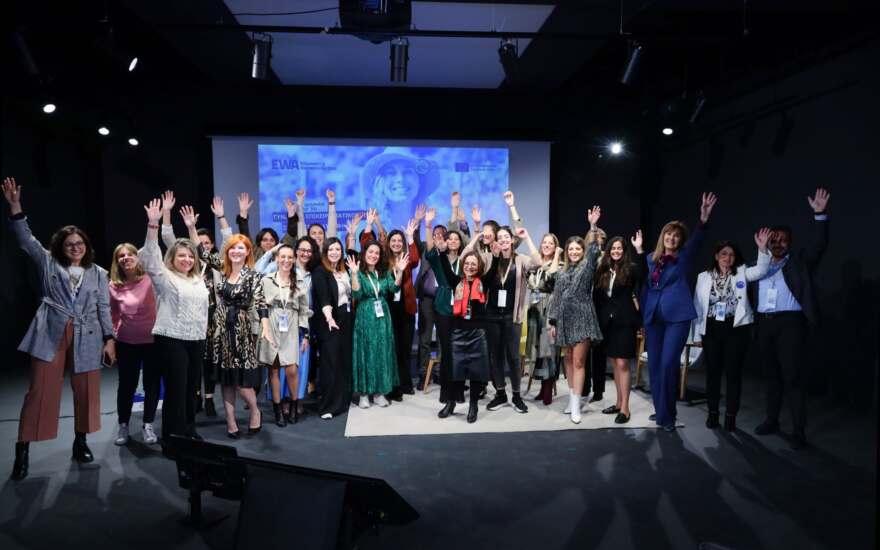 Eirini Christina Spanouli, Angeliki Drakou, and Anastasia Kritikou stand out amongst Greek innovators in the third successful edition of EWA in Greece, marking the programme's fourth overall iteration.
Ana Climent, founder of Ca Climent and Priscila Silva, founder of Gundo App were awarded with the 1st and 2nd prize by the close of this edition.