Due to the pandemic, the importance of the land to supply basic needs has never been so clear. However, there is a need to foster their relevancy and aiming to solve the problem, Farm Up! has been celebrated online this 26 of November.
" The whole is more than the sum of the parts", states Odile Rodriguez de la Fuente, director of Félix Rodríguez de la Fuente foundation
The event began with the contribution of Odile Rodriguez de la Fuente, director of Félix Rodríguez de la Fuente foundation, with a motivational speech about the bright future of the rural and agriculture world: " The whole is more than the sum of the parts". She believes agriculture has a lot to say in the issues that our world suffers, indeed, she states that rural world has "identity" and "authenticity".
Two finals of two EIT Food initiatives (EWA and Growing Conciousness) were held. The finals were evaluated by Begoña Pérez Villarreal, Director of EIT Food South; Ana Gracia Pérez Rubio, Researcher in science and food technology of CSIC ; and Filipe Núncio, COO of Agri Marketplace.
"Food is trendy" says Beatriz Pontijaas, founder of La Fanega
EWA works supporting women in agrifood with their innovative projects by providing educational programmes. The initiative has been running for 6 months with 10 projects and 5 of them were selected to go to the final: Goji Mediterranean, Groap, Kiwin, La Fanega and Panduru. Elena Fernández and Ana Belén Marcos won the first prize of 10.000 euros due to their excellent work with Panduru. Panduru bakes pastries based on recovered bread fermented with sourdough, seasoned with local products and made with traditional recipes. Josefa Fernández from Groap project came in second place. In Groap they produce high protein flour that comes from fly larvae for animal feed and organic fertiliser.
Aiming to awaken traditional farming in rural fields, Growing Conciousness has provided educational material and personalised mentoring to entrepreneur startups. 3 projects went to the finals: Entresetas, Vinateria Artesana and Aromáticas de Zamora. Entre setas, leaded by Nazaret Mateos, was the winner of the competition. This innovative and sustainable project grows and sells "gourmet" mushrooms, along other product based on them.
During the event, there was also a round table carried out by Pablo Kaperotxipi y Pablo Quintero. Co-Founder of Proyecto Kulto; Ivan Benito Revilla. Director of AGROBANK from Castilla y Leon (La Caixa); María González Corral, General director of Rural Development Desarrollo from la Junta de Castilla y León; and Maite Muruzabal. Director of GRUPO AN foundation. They discussed the future of the land and its opportunities to grow.
Elvira Domingo, RIS Programme Manager from EIT Food South, closed the event by giving support and hope to those wanting to create a more innovative and sustainable agrifood system.
More News from EIT Food South
Microhobist and Palgae led the way as champions in the 4th edition of EWA Programme in Türkiye
Both startups have been supported by EIT Food, as they have participated in the 2022 edition of the Food Accelerator Network (FAN) Programme.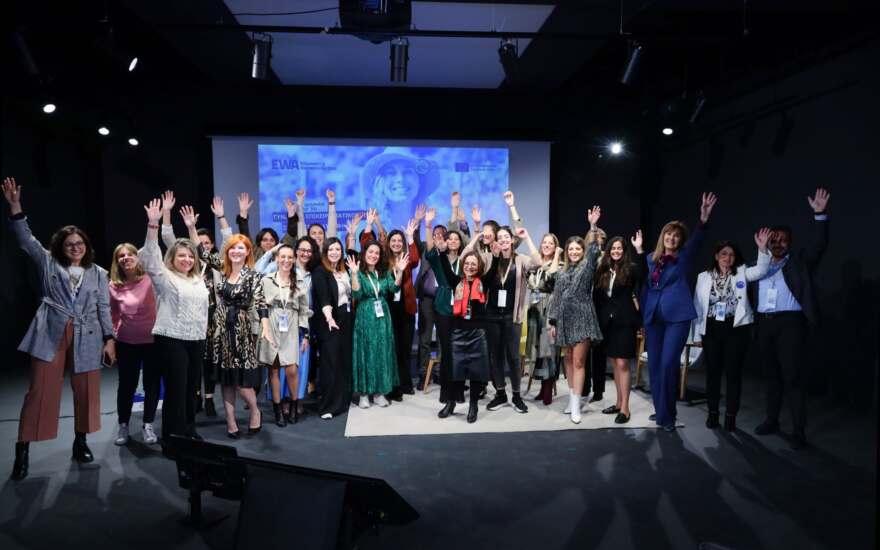 Eirini Christina Spanouli, Angeliki Drakou, and Anastasia Kritikou stand out amongst Greek innovators in the third successful edition of EWA in Greece, marking the programme's fourth overall iteration.