Regenerative Agriculture University Programme for Agronomists
All EIT Food regions
Europe
Deadline: 16 October 2023
While the Regenerative Agriculture (RA) programme grows and more farmers, cooperatives and companies request for support and expertise towards RA transition, we realized there is an important shortcoming in the availability of professionals able to deliver the training and the expertise needed to advise on the transition. In order to cover this gap, we aim at making available a programme to increase the number of agronomists with the right expertise to scale this massive transition.
With this call, EIT Food seek to develop a state-of-the-art, premium training education aimed at professionals active in the field of agronomical advise to farmers, cooperatives and companies able to support their transition from conventional to regenerative agriculture. EIT Food is attracting, developing and empowering talent to lead this transformation as a key element to achieve a net zero food system.
We want a new breed of agronomic experts to care about soil health, biodiversity, ecosystem services, holistic management and carbon capture in agriculture production to help transform the impact on the ecosystem and environment while ensuring better living conditions for farmers. This means equipping agronomic experts with knowledge, – helping them develop their understanding of agronomic challenges and learn new skills.
To skill and equip agronomist we consider from short-term interventions such as summer schools, to longer term interventions like dedicated Masters programmes, allowing for flexibility to different types of professionals, agronomic needs and geographical areas and markets. We put creating positive societal impact (social and/or environmental) at the core, with practical applicability the hallmark of this training.
General Objectives
The purpose of this Call is to select an academic organization, or a group of organizations lead by an academic partner, who will provide a high-quality hands-on training programme to train agronomical advisors in regenerative agriculture state-of-the-art issues and knowledge.
The training programme, delivery approach, modules, contents must incorporate and consider specific aspects of the field. Furthermore, these trainings need to be of the highest standard, be based on the latest insights in regenerative agriculture, science driven and fitting within EIT Food's framework for quality assurance in teaching and learning (EIT Food's Competency Framework to be downloaded here: https://learning.eitfood.eu/ho...).
Overarching philosophy
What will set this new programme apart from other comparable programmes will be its strong and strict adherence to the principles to the-state-of-the-art in knowledge and practices, consideration of context specific issues and a not minor practical vs. theoretical approach. These have to be consistently applied and made explicit to the participants.
Expectations:
Participants will be expert and committed learners. They will be moved by the need of transforming the sector and should have taken prior steps in this direction in their professional practice.
Participants come to the programme with appropriate levels of experience and expertise. It is this relevant expertise and experience that will enable the teams to succeed on this programme and beyond. They might have been involved in agronomic advice for sustainable agriculture, ecological agriculture practices or certification schemes.
The participants have achieved the motivation and drive to learn. Lifelong learning and evidence of this will sustain the teams as it is expected they will require continuous learning and update in new practices, application in a variety of crops and landscapes and monitor technologies to improve their practice.
After the training, participants will be able to engage in regenerative agriculture advise activities on their own, strongly based on their previous expertise and knowledge in related areas.
EIT Food will seek to involve these participants in its regenerative agriculture activities, and it is willing to open its knowledge and resources to complement the learning journey. For instance, providing learning sites (farms), direct engagement with stakeholders and support to engage participants with potential clients with expert advisors.
The Learning Framework should be drawn from knowledge, experience and state-of-the art approach on regenerative agriculture and related fields and expertise. The course should encompass thinking across sustainable agriculture, conservation agriculture, agro-ecology, climate smart agriculture, net zero in food production, carbon farming, technology use, and integrated management practices.
The contents and module shall explicitly include:
Soil science
Regenerative farming techniques
Holistic management
Crop science and application
Sustainable farm management
Scientific data management and analysis
Global agriculture challenges and food systems
The Training methods considered should provide participants a variety of teaching approaches including, but not limited to:
lectures, tutorials, off-line and online activities and video-linked or podcast virtual classes
seminars and debates
farms' visits
practical on-site or lab classes
The method of teaching may vary from according to contents and outcomes.
Related
Sustainable Development Goals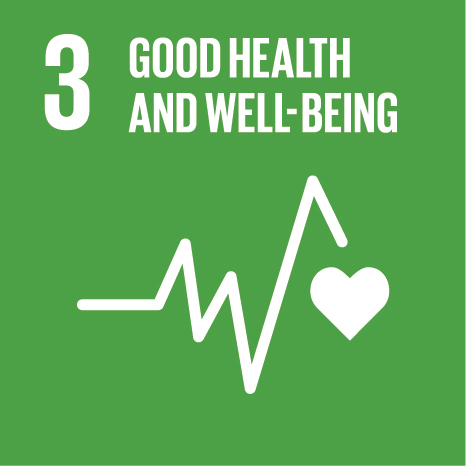 More Open Calls
Deadline: October 27, 2023
Recruiting participants to be part of the FoodEducators Teachers' Board
Deadline: November 02, 2023
EIT Food is looking for youth-led organisations representing young professionals at different career stages to participate in the development of a new EIT Food Young Professionals Platform.
Deadline: November 15, 2023
We're looking for retailers to be connected with startups/SMEs and launch innovative food products in the market through the RIS S2M programme