Freelance assignment - EIT Food Accelerator Network Communications Lead
Europe
Deadline: 31 July 2022
About EIT Food:
EIT Food is Europe's leading food innovation initiative, working to make the food system more sustainable, healthy and trusted. The initiative is made up of a consortium of key industry players, startups, research centres and universities from across Europe. It is one of eight Innovation Communities established by the European Institute for Innovation & Technology (EIT), an independent EU body set up in 2008 to drive innovation and entrepreneurship across Europe.
About EIT Food Business Creation:
Business Creation is one of four pillars within EIT Food (besides Education, Innovation and Communication). We support innovative impactful agrifood entrepreneurs and startups to deliver new food innovations and businesses across Europe.
About EIT FAN:
With 35+ academic and corporate partners involved, the EIT Food Accelerator Network is one of the flagship programmes of EIT Food in general and within the strategic area Business Creation specifically. The EIT FAN programme currently operates in six acceleration hubs based in the UK, ES, FR, FI, IL and DE with a target of 10 startups participating in each hub. The startups selected benefit from a structured 4 month programme with access to infrastructure and expert coaching from EIT Food partner companies, investors, and experienced entrepreneurs. The programme runs in parallel in all of the six acceleration hubs.
About the assignment:
The EIT FAN has the strategic goal of increasing the number of impactful agrifood startups from Europe that solve food system issues using science and technology connecting to the industry. To meet our goals, we are looking for support to develop and execute our marketing, PR, scouting, partnerships and community building activities in 2022 and form the marcomms and outreach strategy for the next 3 years.
Key deliverables:
1. Collaborating with the EIT FAN programme manager to develop the 3-year marcomms, scouting and partnerships strategy incl.:
a. Strategy to identify and highlight USP to startups and corporates that supports ongoing recruitment
b. Strategy to highlight USP to corporate partners to increase their participation c. Setting internal KPIs for partners and methods of tracking short- and long-term outcomes
d. Dedicated social media presence via EIT Food and Hub channels
e. Dedicated Comms Toolkit to ensure consistent messaging across all Hubs/regions
f. Dedicated website which will be an up-to-date repository of information relating to the programme
2. Ensuring that the EIT FAN 2022 Communications and Dissemination plan and deliverables outlined in the grant (KAVA) are met by the Partners. NOTE: contractor is not expected to deliver the below themselves but oversees execution and support partners where needed. This includes:
a. Communicating widely about the EIT FAN and contribute to a monthly newsletter circulated to key stakeholders
b. Ensure partners meet deliverables relating to Communicating and Dissemination of EIT FAN results:
o Information on the teams supported will be made available to corporate partners and investors via dedicated information flyers, events and workshops and on the programme webpage
o Ensure participants acknowledge EIT Food support via their webpages etc. as per their contractual obligations to EIT Food – partners should track and check this annually
o Each Hub will produce testimonials and case studies from EIT FAN participants, including alumni, to showcase the programme and support future recruitment
3. Review and refresh current comms assets including website, templates and social media assets
4. Develop ways to keep alumni, EIT Food partners and external stakeholder informed of programme outputs via monthly/quarterly newsletter
5. Develop a process to keep on top of internal & external stakeholder communications and social media presence, including partners, alumni and current participants
6. Quality control of the online IT Platform that will be used as a repository for information sharing on teams, events and good news stories and develop a process to track good news stories
7. Understand the scouting and communications needs and develop briefs for contractors and sourcing communication support agencies as needs arise
8. Manage inbound copywriting and content requests, acting as first round reviewer where possible on a varied mix of content such as press releases, blog articles and infographics
9. Co-develop plans to support alumni raise their profile
10. Budget and Purchase Order management and tracking
11. Contribute to a wider EIT Food Business Creation PR/Marketing/Comms Strategy development and take ownership of a specific task Please find the full assignment description and application guidelines in the document attached.
Proposals must be emailed in English language and PDF format by July 31st 23.59 CET to Marie Russier at the following address: marie.russier@eitfood.eu. Don't forget to put " Proposal l EIT FAN Communications Lead" in the "subject field".
Related
Sustainable Development Goals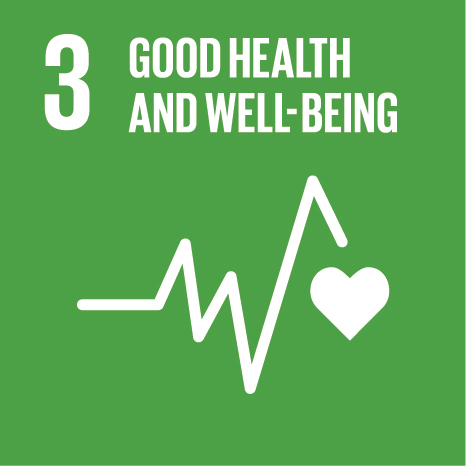 More Open Calls
Deadline: August 19, 2022
3 days left!
The objectives of the EWA Programme evaluation is understanding its impact and outcomes within the community of women entrepreneurs supported by the Programme, EIT Food network and women entrepreneurship in the RIS countries.
Deadline: August 31, 2022
EIT Food Education wishes to create a digital brochure to attract applicants for our different Education Programmes.
Deadline: September 15, 2022
EIT Food is looking for an organisation from Ukraine to organise the EIT Food Startup Awareness Event for the local agrifood ecosystem in September-November 2022.