EIT Food
North-East
{
Welcome! Sveiki! Velkommen! Mirëseerdhët! Dobrodošli! Добре дошли! Dobrodošli! Vítejte! Tere tulemast! Tervetuloa! გამარჯობა! Laipni lūdzam! Добредојдовте! Velkommen! Բարի գալուստ! Witamy! Bun venit! Добродошли! Vitajte! Dobrodošli! Välkommen! Ласкаво просимо! Üdvözöljük!
}
What we do
Our goal is to redesign the way we produce, deliver, consume and recycle our food.
EIT Food Co-Location Centre North-East was established in Warsaw in 2017. Together with our partners from Denmark, Finland, Sweden, Lithuania, Hungry and Poland we work towards making the food system more resource-efficient, secure, transparent and trusted. Our goal is to boost the skills and entrepreneurial spirit in agri-food sector in order to deliver a healthier lifestyle for all European citizens.
CLC North-East coordinates implementation of RIS activities in Central and Eastern Europe.
Locations
Click on a country to see more info
EIT Food North-East
Below are the contact details of our regional office. Get in touch if you want to improve the food system with us.
Our Team
Marja-Liisa Meurice Director EIT Food CLC North-East
Adam Strzelecki Project Manager /cross KIC activities
Justyna Kulawik-Dutkowska Project Manager
Milda Krauzlis Interim RIS Programme Manager
Adriana Bałazy RIS Business Development Manager
Aleksandra Niżyńska RIS Communication Manager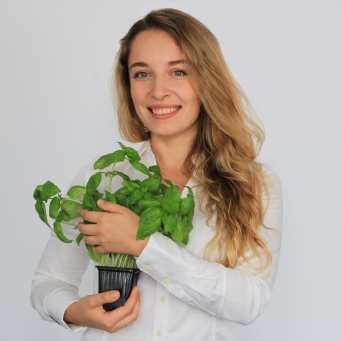 Yulia Bodnar RIS Startup Support Manager
Małgorzata Młynarska Social Media and Communication Intern
Ewa Rzeszowska Project Manager
Jolanta Krzywiec Project Manager
Monika Linkowska HQ Event Manager
Procurements
RIS countries 31/12/2020
In 2021, EIT Food is launching a new initiative focusing on team formation whereby we match people with technological solutions to transform the food system (the 'scientist') with brilliant 'businesspeople'.
Read more
Bulgaria, Croatia, Czech Republic, Estonia, Hungary, Latvia, Lithuania, Romania, Serbia, Slovakia and Slovenia 10/12/2020
EIT Food is looking for organisations that would assume the role of EIT Food Hub, one in each of the countries targeted by EIT Food's Regional Innovation Scheme: Bulgaria, Croatia, Czech Republic, Estonia, Hungary, Latvia, Lithuania, Romania, Serbia, Slov
Read more