Master in Food Systems
The Master's in Food Systems programme is developing top talent for the food sector, by training the leaders of the future
Objectives
The programme develops a combination of:
Entrepreneurial skills to help you become an effective innovator and,
Key technical skills tailored to your career ambitions in the sector.
The Master's in Food Systems programme is developing top talent for the food sector, by training the leaders of the future. Organised by leading academic institutions and industrial partners from across our Partner network, this programme encourages you to drive a future transformation of the food system and increase the competitiveness of the companies you choose to work for.
By working alongside colleagues from a wide variety of different academic backgrounds, you will become creative leaders and team builders capable of bringing distinctive points of view along with novel solutions for tomorrow's consumers and citizens.
You will embark on a 'learning and experimental' journey through our network of industrial, academic and entrepreneurial partners.
The deadline for applications is March 30th for non-EU/overseas & June 25th for EU/UK.
Download our brochure.
Advantages
By the end of the programme, you will be able to:
Critically assess the short and long-term consequences of decisions from an integrated scientific, ethical and inter-generational perspective.
Collaborate in a team environment using a solution-based approach.
Translate innovations into feasible business solutions for the food sector.
'Think outside the box', and systematically explore and generate new ideas, responding to current and future challenges within the food system.
Use knowledge, ideas and technology to create new or significantly improved products, services, processes, new business models or jobs in the food sector.
Use cutting-edge research techniques for new venture creation and growth, and apply these in cross-disciplinary teams and contexts.
Create novel solutions to research problems and challenges through practical experiences in different areas of the food sector.
Develop decision-making and leadership competencies.
Career Opportunities
With their expertise in consumer-oriented development of novel food products, technologies and services, and their uniquely integrative understanding of the entire food value chain in its socio-economic embedding, Master in Food Systems graduates provide a key human resource for food sector companies seeking to maintain a competitive edge by following vertical integration strategies. Other career paths include:
Academic
Research institutes
Entrepreneurial ventures
Policy
Food Safety Agencies
Duration & Dates
From September 2022 until August 2024.
Audience & Eligibility
Bachelor of Science degree in Agricultural Sciences, Biological/Life Sciences, Food Science, Chemistry, Food Safety and/or Nutrition
Level
Graduate / master
Price
EU : €9000/academic year
Non-EU: €18000/academic year
Language
English
Registration Open & Seats
Open
Location
Three partner universities of your choice
Course soon available
Keep me informed
Structure & Modules
The duration of this programme is 2 years.
All students will follow the online module "Introduction to the Food System" as the first module of the first semester. You then will go through a semester-long study block at your home university (the institution in which you enrol).
The second semester is spent at a second university of the consortium (your first host institution). You will also take part in a Summer School on entrepreneurship with all other students enrolled on the programme.
You start at your third university (the second host institution) during the third semester, where you take part in a semester-long Market Feasibility Study along with further food systems modules.
For the final semester, you return to your home institution to complete your Master's thesis. The thesis will be mentored by a team of EIT Food Partners (including players from industry, academia and research institutes).
​​​​​​
Each university offers a specific block of courses based on their expertise, and by combining three of these study tracks you will gain integrated knowledge of the food system (e.g. primary production + food processing + consumer sciences, or food production + logistics + digitisation).
In addition, pan-European activities at industrial partner sites will ensure you bond with the rest of the students enrolled on the programme.
Quotes
Rieke Sproten

I consider the network one of the biggest advantages of the programme and I plan to continue to make use of it long after I graduate. The Master also made me realise that it's a huge advantage to gain knowledge across many fields, rather…

Martina Celli

I learnt to be a leader and coordinator and also English. I have also become more empathetic, trustworthy and love talking to peopleI challenged my limits while being helped throughout the whole process. I feel now more confident and…

Aleksandra Piotrowska

I am a brave person. I don't have any mental blocks from public speaking or studying in a forgein language. I am open and ready for all challenges and opportunies which life is going to bring me. I think its my goof feature. This programme…

Giorgio Capaldi

I chose the Master's in Food Systems to be involved in the EIT community and discover it's international partnership network and developing projects.

Giulia Cavalli

I chose this master because of the internationality, to be able to meet new cultures and the diversity of the programme and participants. I learned that it is important to show what you did/do in order to be appreciated.

Kamila Rzemicka

I have choose the MFS because of the promising approach for learning (international setting, collaboration between different partners). I am taking to my future that I have to think big (all is possible with a great amount of motivation…

Laura Anne Scheuer

I really loved the international profile of the programme. Especially in connection with the entrepreneurial style of learning and connection to people from all over the food system. I improved my skills in team work, especially regarding…

Laura Bello

Possibility to meet and work with people all over the world where the main reason why I chose EIT Food Master. From now on I should challenging myself to look for new ideas and be always open to different points of view.

Lisette Pruis

I choose the programme because of the diversity the programme offers, travelling opportunities and learning more about how our food system works. Throughout the programme I realised why I like the business/entrepreneurial part so much;…

Ludovica Mossa

I choose this programme for the diversity if compared to standard Italian Mbas. I have learnt that I can endure so much more than I think, and that I love setting new boundires to break.

Mahmuda Siddika

To join this course was very exciting because of its diversity, I choose this programme so that I can reach the whole food system and learn about it.

Malte Lennart Leible

Due to the different cultures, my team working skills have improved. Furthermore due to all the different aspects of the food sustem learned, I look at problems from different angles.

Mariam Rojas

I chose this master because of food sustainability, food supply chain and logistics. I have learn how to deal with uncertain situations, accepted failure and move on.

Martina Piveta

I have choose the programme because I was interested in enlarging my international network and learning more about food systems from a different point of view compared to the italian one. I am now good mediator and entertainer. My take…

Patrik Blumenthal

The main reason why I chose this masters are the international semesters and the topic if innovation and entrepreneurship in the food sector. I have learnt to show a lot of initiative and persistence to carry out my own and favourite…

Sai Chaitanya Adimulam

I chose this master because it is unconventional, just like what real life experience would feel like in the radically dynamic food industry; or so it is poised to become with growing collective consciousness of tomorrow's consumer.

Sara Nuzzi

I chose this programme for the possibility to move around Europe and learn about different cultures and different approaches to learning and going outside of my comfort zone. In this masters I learnt how to be more flexible and dynamic in…

Theodore Terence Tarudji

I chose this masters because I wanted to travel, I expected to finally find out what my passion is (food systems = interdisciplinary, get to learn about various things), and I learnt how to be assertive, asking for help can be…

Zuzanna Leśniowska

The main reasons why I chose this master are entrepreneurial approach, english language of studies, and the ability to travel. I am taking to my future the skill of creating business models, pitching skills, skill of managing projects and…
Programme lead
Andreas Glombitza-Cevey
MFS Academic Manager
Desi Vanrintel
Head of Education Services
Explore Alternative Programmes for Students
Connecting publicly funded agrifood research infrastructure to the market.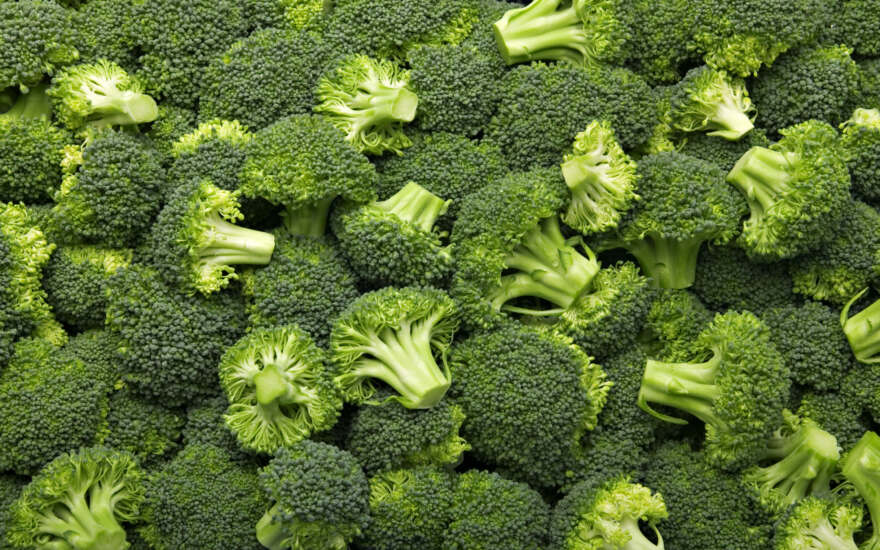 Develop shelf-stable and perceived and healthy processed foods
Rethinking food packaging for regenerating resources