ACT>NOW AgriFood - Sustainability Leadership Programme
The #1 MidCap & impact-oriented leadership program for meaningful action
Objectives
THEMATIC FOCUS AREAS
The ACT>NOW programme's thematic challenge approach requires participating companies to submit a Sustainability Initiative that addresses the following focus areas by identifying, developing, and implementing:

Sustainable growth initiatives
Growth initiatives based on adopting a triple bottom line approach to make business growth are socially, ecologically & financially sustainable.
Systems integration connected to new business models
A systems thinking approach to addressing the sustainability challenges within the AgriFood sector is crucial to achieving meaningful impact in terms of businesses looking to become more sustainable and developing new business models
Circular food systems
A circular food systems approach that redefines elements (environment, people, inputs, processes, infrastructures, regulations, etc.) and activities related to production, processing, distribution, preparation and consumption and outputs of these activities, including social, ecologic, and financial outcomes.
Value chain transformation
Review and map suppliers, contract manufacturers, distributors, and other value-chain partner's sustainability performance, including the degree of operability and reliability when assessing or monitoring all the value chain partners. Once mapped, a phased approach to value chain transformation for achieving net-zero can be implemented.
Leadership and developing a culture to thrive
Developing business leaders who are self-aware, environmentally conscious, visionary, and can lead their company through the transformation to becoming a future-proof organisation. A particular focus is on diversity, intrapreneurship & female leadership.
ABOUT THE PROGRAMME
Developing the right execution capabilities and leadership skills
The ACT>NOW programme is a one-of-a-kind pan-European leadership programme for AgriFood businesses to build the capabilities and processes required for addressing their company's sustainability challenges systemically.

Challenged-based learning for driving direct impact
The participants develop and launch sustainability initiatives during the programme that should go beyond incremental change while at the same time minimising time-to-impact to transform a part of the business. The aim is to create a proof-of-concept that drives broader support within the company for further transformation in terms of sustainability.

Designed for AgriFood companies, Customisable for individual challenge needs
The programme is specifically developed for Mid-Cap AgriFood companies covering thematic focus areas with the highest potential for systemic change and, ultimately, the transformation of the company's business practices. One of the unique features of the programme is that ext to the core programme curriculum, customisable mentoring and expert support can be chosen.

The leading AgriFood community X best practices from the start-up ecosystem
Europe's leading food innovation initiative EIT Food has partnered with DevelopMinded, a growth strategy advisory firm, to develop and deliver the ACT>NOW programme. The ACT>NOW programme is a hybrid programme with online and physical modules and has both synchronous and asynchronous elements. The partnership between EIT Food and DevelopMinded gives the participants access to the most relevant trainers, and speakers and EIT Food provide access to their extensive network of experts and partners.
Advantages
WHY YOU SHOULD JOIN THE ACT>NOW PROGRAMME?
Leap towards net-zero - You want to make your business more sustainable but do not know where to begin.
To thrive as a business and ensure long-term viability, it is crucial to transform your organisation and tackle the sustainability challenges head-on. Greenwashing or other externality-oriented and incremental change won't cut it. Moving forward, your business needs to leapfrog towards becoming net zero.

Adapt or perish - Start-ups disrupt market dynamics, contributing to a decrease in growth.
Focus on quarterly performance, and core business leaves little space for new growth initiatives. ROI doesn't come from previous profits, and new revenue streams don't magically appear. Your company will need to explore new pathways based on current and future market dynamics rather than previous successes.

Making the difference - Current focus is on optimisation and averting risks rather than experimentation and new product development.
When change is required, new ways to conduct business and products need to be explored. This can only happen when bold new ideas are explored that could potentially yield great results. Moving faster, more nimble, and embracing a growth mindset is crucial.

The program is specifically designed for leaders & executives of Mid-Cap AgriFood companies who are financially sustainable but must work on future-proofing their companies by making them more sustainable and resilient.
Catch the next wave to ride it. If you don't, others will!
Download the brochure on to learn more about the ACT>NOW Programme or sign up for the upcoming programme and become a frontrunner on sustainability and innovation.
Organisations/Companies: Please reach out to use to learn more about our custom ACT>NOW programme option which address the specific sustainability transformation needs of your company. actnow@eitfood.eu
Duration & Dates
The programme starts on May 9th until September 21st of 2022 and last for 135 days.
Audience & Eligibility
Leaders & executives of Mid-Cap AgriFood companies (more information in the Objectives)
Level
Professional education / leadership development
Price
5.600€ + VAT (Early bird) - apply from 1st of March 2022 to 15th of March 2022
6.250€ + VAT (Regular)
Language
English
Registration Open & Seats
Open
Location
Online, cet-timezone
Course soon available
Keep me informed
Structure & Modules
ACT>NOW programme overview

The programme is a mid-level executive leadership programme aimed at strategic impact acceleration. It consists of multiple sessions spread over 15 days divided into three sprints over a period of 100 to 150 days. In addition to the three sprints, there is a board commitment session which is a prerequisite for any company that wants to participate in the leadership programme. There is a customisable track to add to the programme's core curriculum to ensure maximum relevance and increase the chances of successful implementation of the sustainability initiatives.

Sprint 1 – Growth, Innovation & Sustainability
Innovation & Growth
Workshop 1: Company diagnostic assessment for growth opportunities
Workshop 2: Diagnostic company assessment for innovation capabilities
Workshop 3: Build, Buy or Partner?
Sustainability
Workshop 4: Diagnostic company assessment for transformation opportunities
Masterclass 1: Lean Validation
Presentations: Participants share the key insights

>Between sprints: Get out of the building & validate!

Sprint 2 – Implement & accelerate impact:
Leadership & transformation
Interactive session 1: Review validation outcomes
Workshop 5: Leadership & cooperation
Interactive session 2: Supply Chain Transformation
Sustainability Initiative set up
Workshop 6: Define the scope of the sustainability initiative
Masterclass 2: Sustainability Metrics
Presentations: Participants share the key insights gained and their implementation roadmap

> Between sprints: Implement & accelerate!

Sprint 3 – Track, Transform & Scale
Implementation
Interactive session 3: Review & iterate sustainability initiative
Masterclass 3: Monitoring sustainability performance
Scaling impact
Workshop 7: A portfolio approach to sustainability, innovation & growth initiatives
Presentations: Participants share the key insights and their approach for scaling sustainability transformation within their company

> Between sprint 3 & evaluation day: Iterate & Scale!

Impact Evaluation Day
Programme lead
Lennaert Jonkers
Director ACT>NOW Programme
Explore Alternative Programmes for Professionals
Connecting publicly funded agrifood research infrastructure to the market.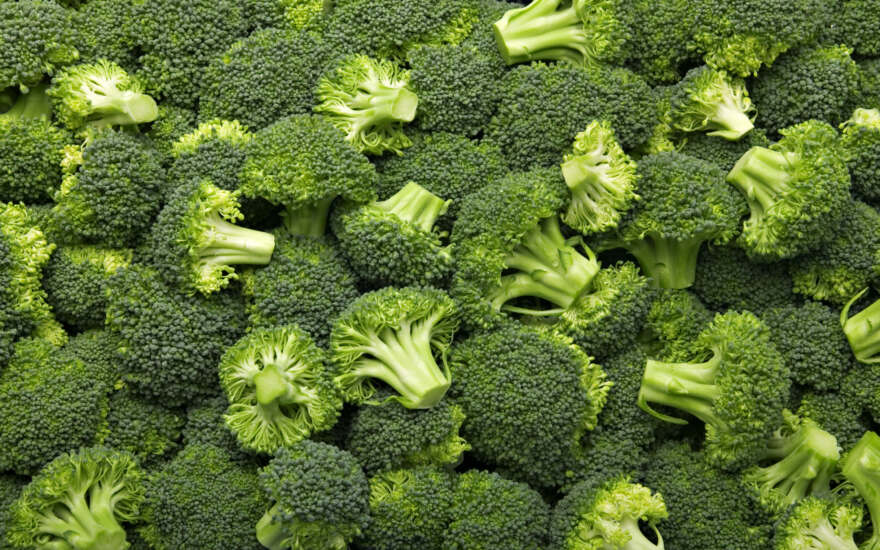 Develop shelf-stable and perceived and healthy processed foods
Rethinking food packaging for regenerating resources